Board Certified Pediatric Dentist
Dentistry has been a very fulfilling career for me. I am fortunate to have found a path in life that allows me to use my mind as well as my hands. I have a very strong artistic side and I feel that dentistry, in some ways, is an art form.
I love to solve problems and see the transformation that I can create, not only in terms of someone's smile and overall comfort but also in their self-esteem. The best rewards of my profession come from the thank-you cards, drawings, and pieces of artwork that my little patients bring to me ... or when a formerly fearful child runs into the office and is eager to see us. The fear is gone, and it's amazing to feel responsible for that turnaround!
When I was going through my pediatric rotation in dental school, it became quite apparent to me that this was the specialty for me. It was more the children's response to me than my response to them that sealed the deal. Over the years, I have seen my profession turn into big business, and that does not always make me feel comfortable or proud. I never want to lose sight of what brought me to dentistry in the first place: the kids. As a practitioner, the connections with my patients are the most valuable and important.
I am passionate about creating lasting relationships with all of my patients and their families. The practice ethics and standards that I started with 28 years ago have not changed. The only thing that's different is the incorporation of modern dentistry in terms of materials and technology.
I never envisioned the advances we have today when I started practicing dentistry. I have always felt that learning never ends and I am committed to continue to educate myself in order to provide the best services available for our patients. Even after two decades in private practice, I am still reminded every day how fortunate I am to have such a rewarding job.
Education
Bachelor of Science, Psychology – University of Pittsburgh
Doctorate of Dental Medicine – University of Pittsburgh School of Dental Medicine
Pediatric dental training and residency – Eastman Institute for Oral Health, University of Rochester
Professional Memberships
Board-certified Diplomate, American Board of Pediatric Dentistry
Fellow, American Academy of Pediatric Dentistry
Member, Pennsylvania Academy of Pediatric Dentistry
Member & Product Reviewer and Lecturer, Catapult Education
Hospital Privileges
Active staff, Penn Medicine - Lancaster General Health
Lecture Series
Pediatric Dentistry for the General Dentist
Everything from Sealants to Stainless Steel Crowns: An Update on Pediatric Dentistry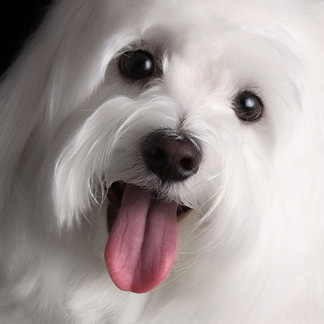 A Bit About Me
I was born in Manila, the Philippines, and immigrated to the United States when I was nine years old. I grew up in Pittsburgh. I now live in Lititz with my life partner, Dr. Lee Patalowski, and the love-of-my-life dog, Dolce, a Coton de Tulear. I am always eager to come home to her after a long day at the office.
When I'm not doing dentistry, I'm usually contemplating my next renovation/design project. I love looking at fabric swatches and paint samples and obsessing over design websites. I also love to cook and host dinner parties with friends. I love spending time in Naples, FL; the Gulf Coast region is my little piece of paradise. If I'm not in Pennsylvania, you'll find me there!